3.1.3 Viewing Details of Chart Elements

You can view important details by selecting a Chart Element in the Moving Map and click "Info" OR you can view the details of the current destination by navigating to the page where those details are displayed (<, > button in the menu bar).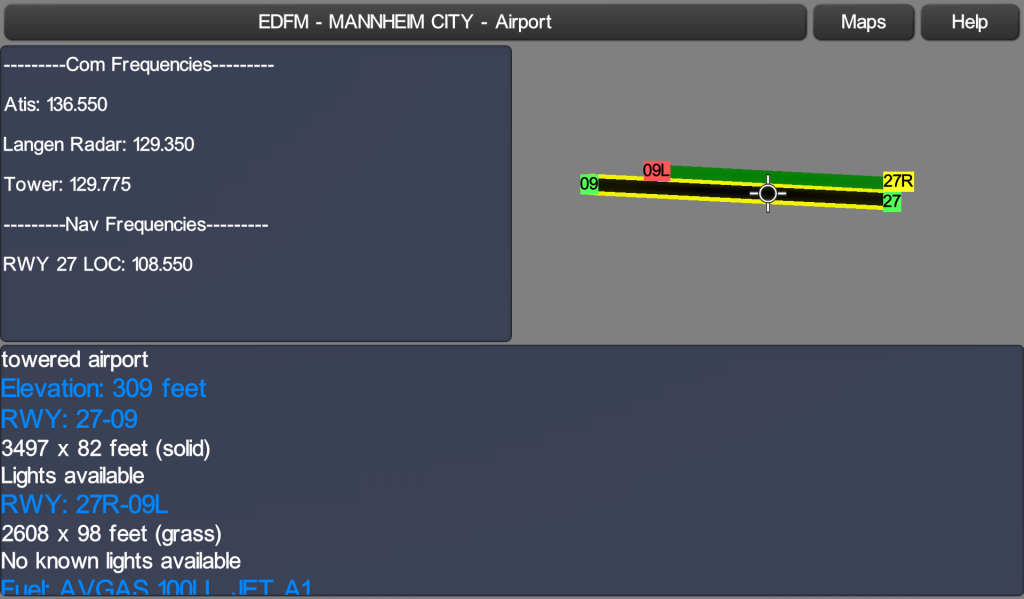 It is possible to view the Chart Element with an external Maps application (e.g. Google Maps (TM)) by pressing the "Maps" button.
You can change the shown Chart Element by pressing the top button.