1. Introduction
Welcome to:

We are happy that you are using 'Horizon - Your portable Glass Cockpit' and we hope that you enjoy it. If you have any questions, feel free to contact support at any time.
Horizon offers you many features in order to ease your navigation, to enhance your situational awareness and to provide a reliable backup system during flight. Therefore, Horizon can support a safe and pleasant journey and you can experience what really matters - the fun of flying!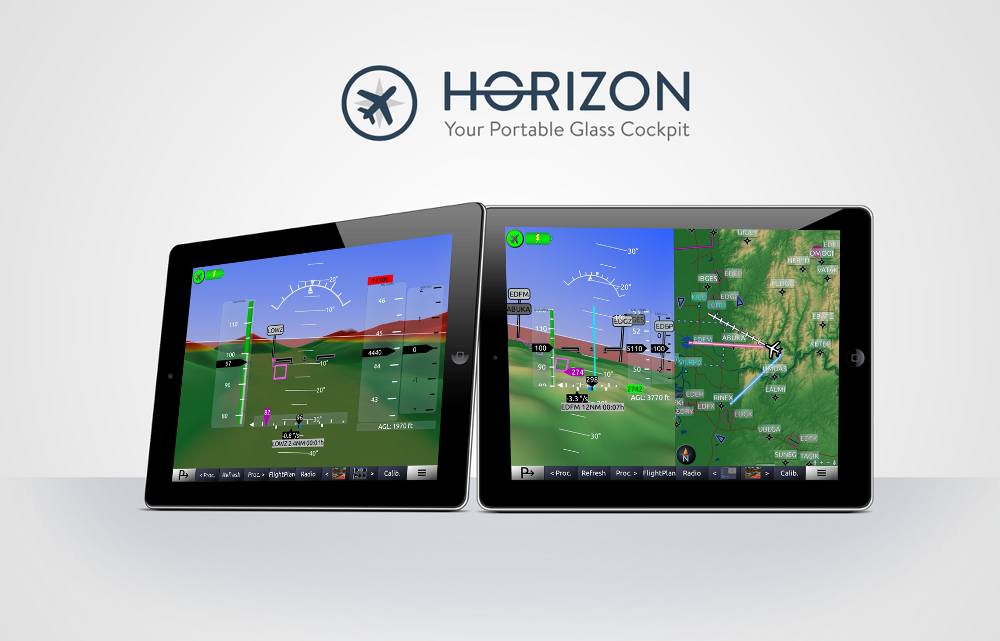 Horizon improves your experience of flight by offering you intuitive visualizations for enhanced situational awareness.
Relevant instruments are being displayed intuitively at a glance. Horizon works on your tablet or smartphone in almost every airplane and fully independent of the airplane's instruments.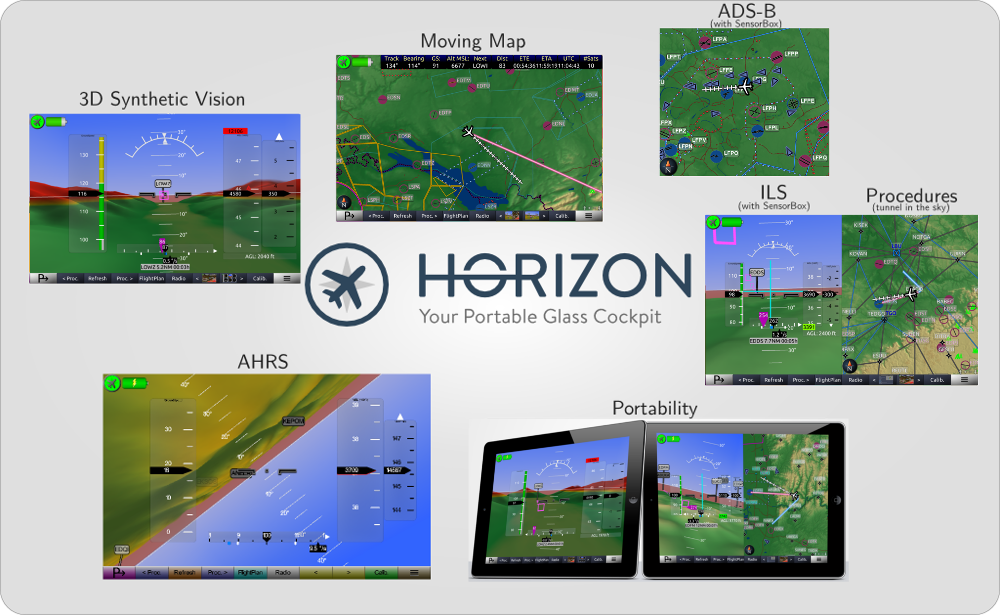 Horizon offers you many great features that ease and improve your journey!
Three reasons for Horizon:
| | | |
| --- | --- | --- |
| Fun of Flying | Intuitive and Clear | Independent and Flexible |
Horizon is a non certified backup system which is not designed for usage as a primary flight instrument. Nevertheless it provides most of the features of a modern built-in glass cockpit system and even some which are usually not available.
The pilot in command must not use Horizon as a flight instrument. The pilot in command must know the possibility of errors in the used data or in the app itself and therefore must not use Horizon in a way that an error can result in some kind of accident/incident or asset loss. This can be done for example by using your certified instruments only.
Please also check your applicable laws for a lawful usage.